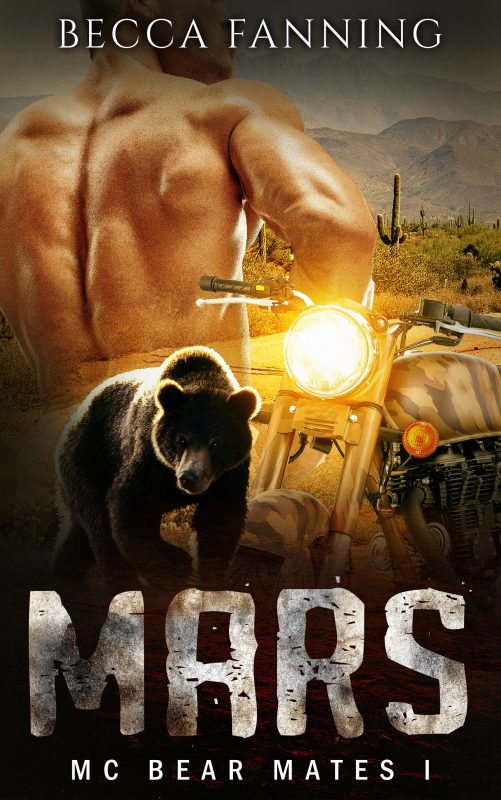 MARS (BBW Bear Shifter MC Romance) (MC Bear Mates Book 1)
About the Book
Mars is a rising star in the bear shifter Nomads MC. He has just two days to claim his Fated Mate before their bond disappears, and they have to survive a group of human traffickers who want to take them out.
Mars Donner is tall, dangerous and brutally loyal. His golden eyes melt panties and make men get out of his way. He'd done his fair share of dirt, and even put a few people in the dirt, but he had lines he wouldn't cross. As long as he had his MC, his cut and his hog, he thought he could get through anything. Then he met his Fated Mate, and he knew there was no line he wouldn't cross for her.
Annette Vogel is an investigative journalist and no stranger to chasing a story. Freshly back from Afghanistan, her therapist tells her that she needs to take it easy, that working through PTSD is a process. But Adrenaline junkies don't take it easy, and when she gets wind of a human trafficking circle she has to go after the story. But crossing those kinds of people can have deadly consequences, especially when the story starts chasing her.
This full length bear shifter paranormal romance novel has all the action, steam and true love that only a Fated Mates story can deliver!
Disclosure of Material Connection: Some of the links in the page above are "affiliate links." This means if you click on the link and purchase the item, I will receive an affiliate commission. I am disclosing this in accordance with the Federal Trade Commission's
16 CFR, Part 255
: "Guides Concerning the Use of Endorsements and Testimonials in Advertising."